Experience History
Learn It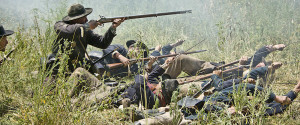 What happened? Learn about one of the most important Civil War battles west of the Mississippi.
Watch It
See the trailer for August Light: Wilson's Creek and the Battle for Missouri from Wide Awake Films.
Experience It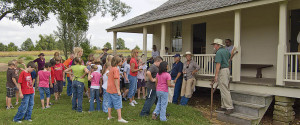 Want to come see it for yourself? Find out what there is to do and how to plan your trip.
---
Battlefield Reopened!
Wilson's Creek National Battlefield has re-opened!  Visitors can access public areas and roads immediately while facilities and other public services are brought back online.  The battlefield has been closed since October 1, 2013, due to the lapse in Congressional appropriations.
Membership
When you join us, you will help ensure the preservation of this spectacular piece of history.  Plus, we'll toss in some really cool stuff.  Click here to start your online membership and help us build for the future.
---
Latest Projects
Latest News